Teaching staff
… not bigger, smaller, nicer, or uglier than it really is. Without being captured, restricted or reserved, knowledge is passed on to each new generation where the teacher emerges as a medium through which knowledge is transmitted and emerges as a partner in acquiring new knowledge.
The teaching staff in "Ljupcho Santov" is a highly educated team of professionals, professionally capable of performing the most common activity – education of future generations of young people. Teachers have the opportunity to exchange ideas, skills, abilities. They invest in personal development. They attend trainings where they have the opportunity to follow the contemporary trend in education, learn new techniques and learning methods, and then transfer them in their classes. They are entirely devoted to the students, to motivate, stimulate and empower them.
The principal, 57 teachers, 4 expert assistants (psychologist, pedagogue, special education teacher and librarian) are responsible for the realization of the educational work in the school. 2 administrative workers and 7 technical staff contribute to the provision of adequate working conditions in the school.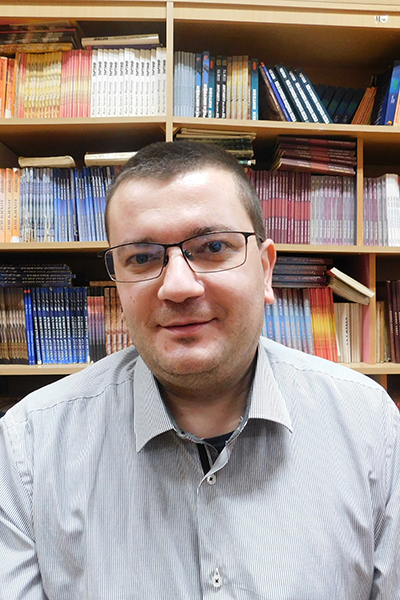 Bozhidar Andonovski
Secretary
Maja Dimov
Psychologist
Катерина Димитрова
Defectologist
Branka Gorgieva Ivanova
Pedagogue