Teaching process includes general subjects, vocational subjects, elective courses, different fields of study, project activities, free classes, practical lessons, as well as additional and consultative teaching. Through these types of classes, pupils acquire knowledge, skills, they improve their intellectual abilities and critical thinking.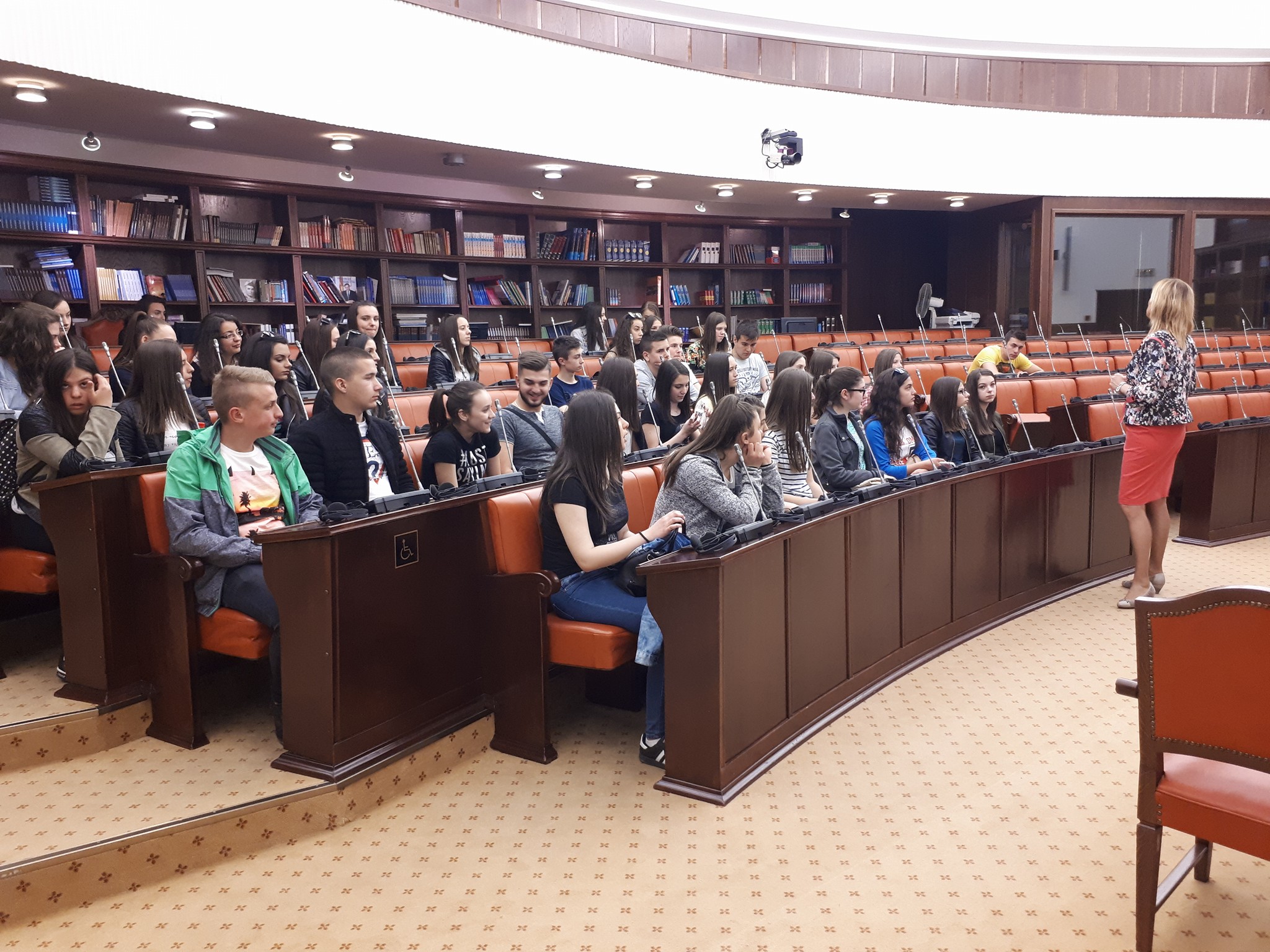 Extra-curricular activities
---
The main function of these activities is the improvement of the acquired knowledge, development of students' creativity, development of aesthetic and ethical senses, strengthening of the sport spirit, in accordance with the individual interests, needs and affinities of the students. The results of these activities are awards won from/on municipal, regional and state competitions, sports medals, pupils' participation in significant days. Extra-curricular activities in 2018/2019 are protection and improvement of pupils' health and culture of living, drama club, community service, student associations and organizations, school sports club, choir and orchestra, eTwinning projects and events.

School field trips
---
The role and pedagogical function of the field trips is indispensable in the achievement of the educational goals that the school has set up. One-day field trips are related to the curriculum and are an excellent opportunity to connect the theoretical knowledge with reality. These field trips include visits to the Assembly of the Republic of Macedonia, museums in the Republic of Macedonia, archaeological sites, State Statistic Office, Macedonian Stock Exchange, Book fair, cultural and artistic centres and other important institutions. One-day field trips with a sports-recreational character will be realised with a visit to the pool, organized skiing, bicycling. Through these field trips students will have the opportunity to get to know the natural beauties of our country, as well as strengthening the sport spirit and building healthy lifestyles. A field trip that lasts for more days is organised for the students of third year, visiting important locations across Europe. Through this field trip, students are introduced to the culture and tradition of different countries, by visiting important cultural and artistic sights, they enrich their experience and knowledge and have the opportunity to see that we are all the same even in our differences.